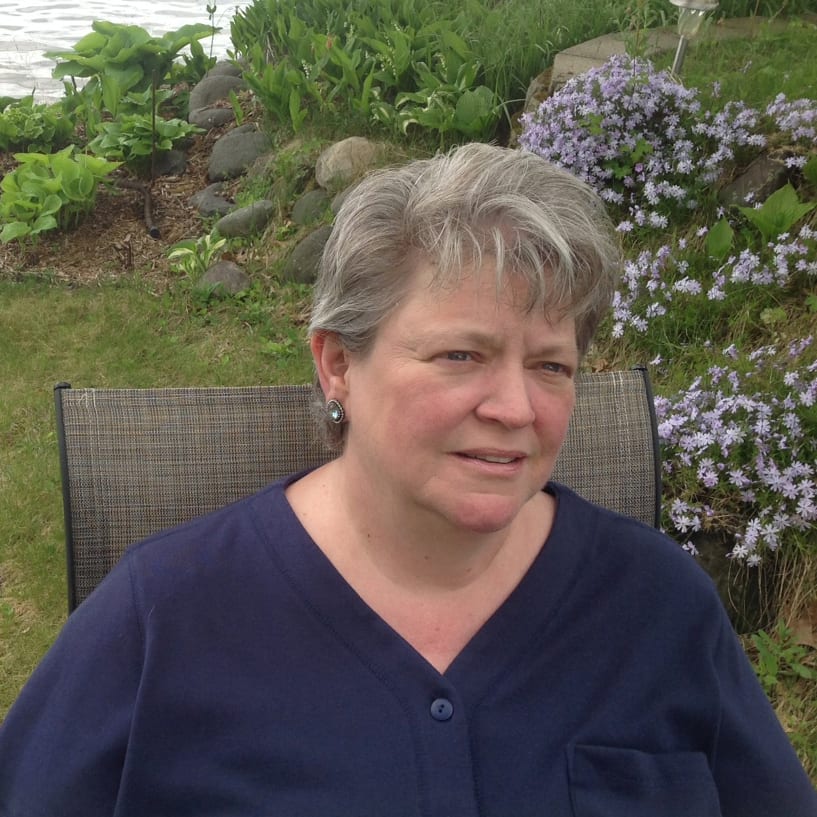 Every day the sun rises over the lake outside of our living room window and frequently the loons are calling to each other. When an Eagle flies over the front yard I know the day is particularly blessed. This is where I have been designing and creating jewelry since 2002.
I specialize in creating with semi-precious gemstones like Tiger Eye, Amethyst and Mother of Pearl. I have researched and written about the subtle, energetic and metaphysical properties of over 70 different types of stone and each of my stone pieces comes with a laminated tag that details those properties. In addition to stone I also work in firepolished and vintage glass, Swarovski crystals, glass pearls, acrylics and a multitude of metal parts, pieces and findings. For me, designing is about color, light, balance, texture and choice, choice, choice. Whether you are interested in a design that is fancy, funky, dainty or chunky, blue, black, brown, green, pink or orange, I am certain the perfect piece is available. If it has not yet been created all you need to do is ask. I welcome special requests and custom orders. Matching is my special talent, my nature and my passion. Stone is my specialty and my heart belongs to sparkle. I am honored when someone chooses one of my designs to wear or to share.
If what you want is not available for purchase your best option for a special request is to reach me by phone 763-434-3242 (not text) or by email BCTantra@aol.com. We can discuss your interests and your vision. We can look at already designed pieces or talk about designs that are unique to you and me. The possibilities are endless for our conversations and our creations. I look forward to hearing from you and creating with you.
~ Cindy